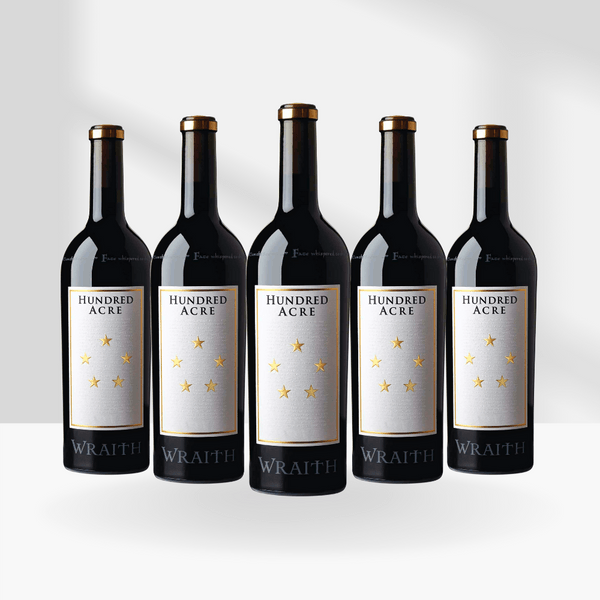 Hundred Acre Vertical Collection
Hundred Acre Wraith Vertical Sourced Directly From The Winery
2025 - 2028
Estimated Sale
Invest with as little as 1 share
Key Highlights
The Most Perfect Scores In Napa Valley Over Two Decades
Jayson Woodbridge has led Hundred Acre to produce twenty-five wines awarded 100-points by the Wine Advocate from 2002 through 2022. This total is higher than any other winery in Napa Valley. The consistent production of top scores has catapulted Hundred Acre into the international conversation and has made it one of the most sought-after wines on the secondary market.
Directly Sourced From Producer Library
The wines featured in this collection have been sourced directly from the Hundred Acre Library, where they have held back stores of past vintages for later release. These wines have never left the winery, have been stored in perfect conditions since they were made, and are some of the last cases remaining for some of the earliest vintages.
Only Napa Valley Wine With 100-Point Scores 2013 - 2016 + Top Average Score
The Inaugural vintage of Wraith (2013) was the first in a string of four consecutive perfect wines. Not only did it score 100-points, but the Wine Advocate described it as "totally reset(ing) the benchmark for 100 points." For the 2013 - 2016 vintages, Hundred Acre Wraith was the only wine from Napa Valley to score 100-points each year.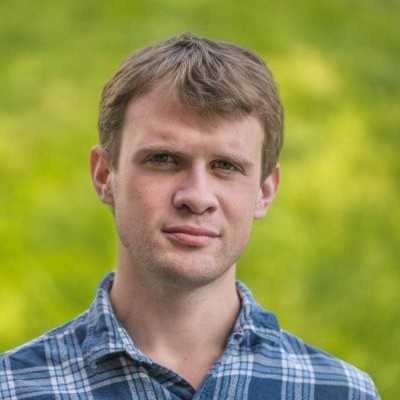 Have a question? Just ask.
Do you have any questions about the specific wines or whiskies featured in this collection?
Email Wine Team
Collection Description
Since its founding in the late 1990s, Hundred Acre has firmly established itself among the top echelon of Napa Cult wines and one of the world's most sought-after. Led by renowned international winemaker and owner Jayson Woodbridge, Hundred Acre's lineup of wines has racked up twenty-five perfect scores from Robert Parker's Wine Advocate since 2002, the most of any Napa winery. This incredible volume of effusive praise can only come from winemaking genius, combined with unrelenting attention to detail in the vineyards and the cellar.
The wines featured in this collection are the Hundred Acre "Wraith" bottlings, a blend of barrels sourced from the estate's three prized vineyards, Kayli Morgan, Ark Vineyard, and Few and Far Between, which are each individually crafted into single-vineyard wines. According to the winery, the goal of blending each vineyard is to create the "perfect expression of only the ultra-unique qualities of the vintage and vineyard sites." Following its inaugural release in 2013, The Wraith cuvée became the only wine in Napa Valley to receive 100-point scores each year from 2013 through 2016. The streak was only broken by the challenging 2017 vintage, in which Wraith was recognized as one of Napa's five top-scoring red wines, earning 98+ points.
The consistent performance and high scores awarded to top California wines like Hundred Acre over the past decade have spotlighted the region, generating demand from collectors around the globe. The Liv-Ex California 50 Index, up 19.3% over the past twelve months, has reflected this increasing global interest. Among California producers, Hundred Acre's global profile is quickly rising as they skyrocketed from ranking #223 on the Liv-Ex Brand Power 100's scoring in 2020 to #109 in 2021 and are poised to potentially be one of only a handful of United States producers listed in the top 100 in this year's rankings.
This is Vint's first collection directly acquired from a winery's cellars. Since they were bottled, these wines have been perfectly maintained as part of the Hundred Acre's library stock. This ensures perfect provenance and optimal condition of the wine due to stringent storage conditions at the winery and minimal time in transport.
It is hard to envision a more well-rounded collection than a vertical of one of the top California Cult wines, with multiple perfect scores, made by a superstar winemaker, and sourced directly from the winery. This combination of value-driving elements positions this Hundred Acre Wraith Vertical Collection as an excellent opportunity to add Napa blue-chip wine to your portfolio.